Premium Android
App Development
Agency
Build Cutomized Android Applications
with Octal Digital, Best Android
App Development Company in the USA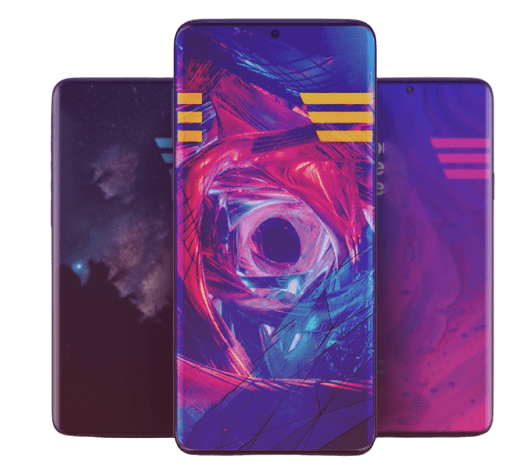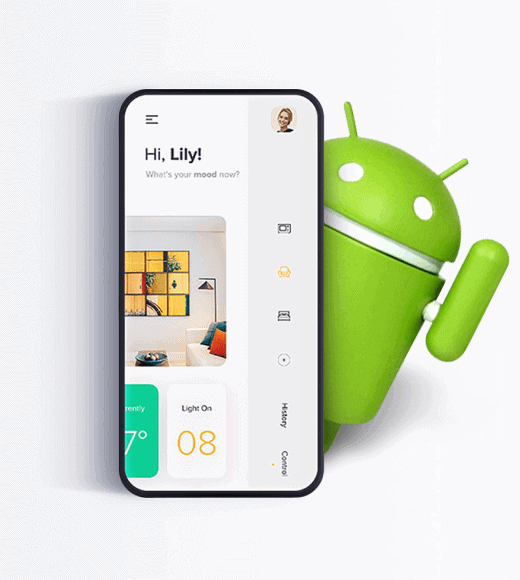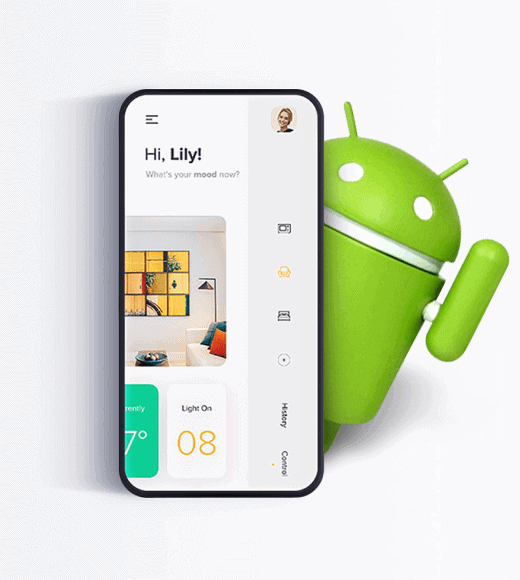 Hire Top Android App
Development Company
Android is an open-source Linux-based operating system for mobile phone devices such as smartphones and tablet computers. introduced in late 2007. It was originally developed by Android Inc. later bought by Google.

At Google I/O 27th June 2012, Google announced a revolutionary updated version of Android known as Jelly bean, 4.1. It was not only a speed incremental update, but an update with User Interface, Functionalities, and huge performance improvements that changed the narrative of Android Application Development Worldwide.

Android offers a unified approach to application development, which means to build native applications from scratch to the delivery with a specific programming language which increases the optimization cycle to run on multiple android smartphones and tablets.
Categories
of Android Applications

Music

News

Media

Sports

Lifestyle

Food and Drink

Travel

Books

Business

Weather

Finance

Social Media
Android Application Development Company,
Portfolio of Industries we have worked in
Why Android Application Development?
Developing an android app is not an easy task but if we have the right team then we can build the future of startups. Android is one of the most powerful and most used operating system around the world, because of its enormous features listed below.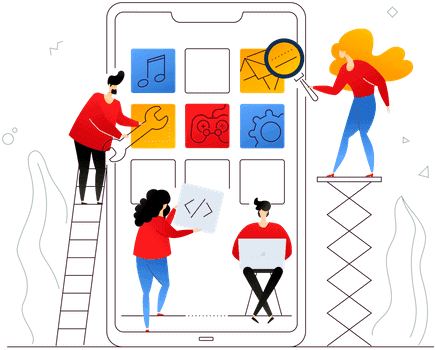 According to App Annie, A San Francisco-based Analytics company, 90 billion Android apps were downloaded, whereas in the same year iOS applications were downloaded only about 25 billion. Android, because of its flexibility on hardware, has more users than any other operating system in the world. The free android applications uploaded on play store can expect more downloads and later the paid version can also generate higher revenue which makes android app development a good choice.
Powering your phone, tablet, watch, TV and car with Android Application Development Agency
App development for android is not just a smartphone operating system but software that makes your life easier. Google Maps, helps you avoid traffic. The android watch can text and answer your questions. It's the operating system that is being used by more than 2.5 billion people worldwide. From 5G phones to stunning tablets. Android powers them all.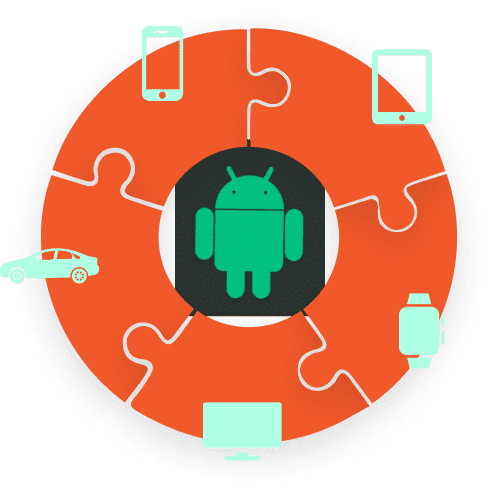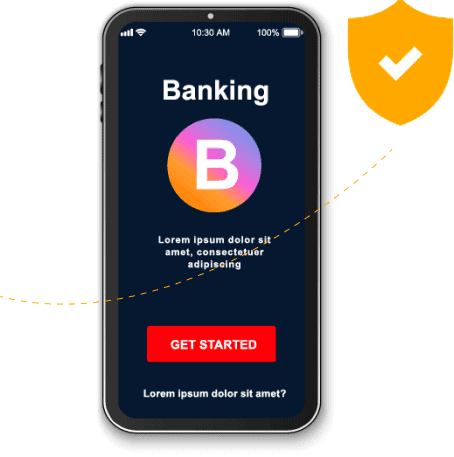 Android Application Development Company Security, Your phone stays safe with built-in security
When you have an android device, the security features are working round the clock, which never stops working. Google Play scans all your apps regularly, where the software gets security updates and the platform is always improving to ensure the security of the user. It's like the security guard that never takes a break, vacation, or even a nap.
You stay in control of your Android Application data
On the android development platform, You get to decide if you want your data to be shared or not. Attributes like your web and app activity and location history. If any app accesses your location while you are not using it, you'll get an instant notification to allow it or not. All your privacy settings are in one place. The privacy is with you, for you and you're the one who leads it.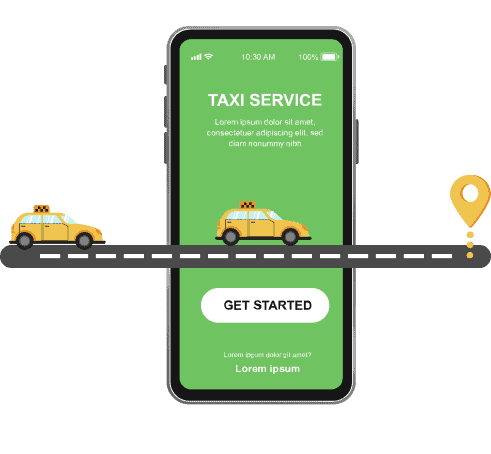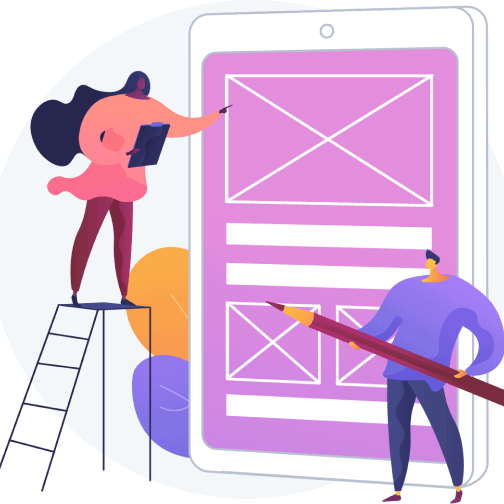 Technology that's useful, For everyone.
Everyone has their own way to customize their device according to their needs. This is the reason Android has accessible features and products that work for various ways people want to experience the world. Someone can be a gamer or someone can be a fitness freak and Android takes care of everyone. Our android application developers team believes in building android app development services technology that matters and creates impact.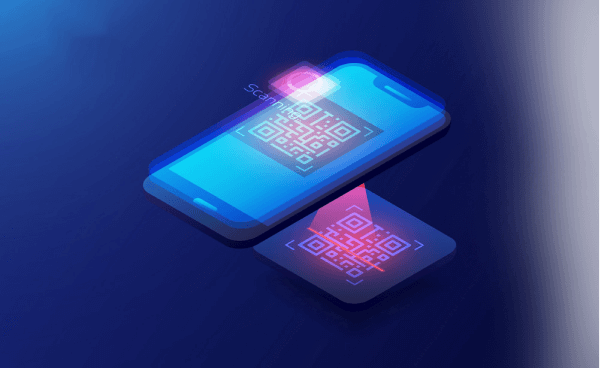 8 out 0f 10 internet users own a smartphone.
Mobile apps perform 4-5 times better than websites
Users spend 90% of their time on mobile apps instead of mobile websites
Mobile devices serve as a platform for 53% of paid-search clicks
Roughly 60% of smartphone users don't mind 15-30 seconds of the ad in a video content
Our Application Maintenance Tech Stack We use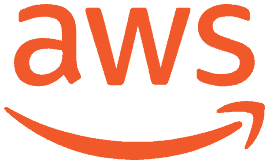 Aws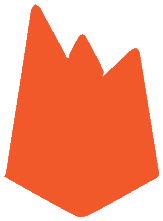 Firebase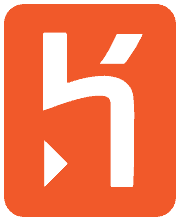 Hereku
Pushwoosh
Urbanairship
Mobile Game Development LifeCycle
Our mobile game development process is based on four points that ends up in a
software of quality.
Understanding the Game
Understanding the requirements, plan, and mission of the game with business, technical and financial models is one of our prioritized plans to execute in the planning part. Our strong planning and the steps to execute it helps us in building world-class games.
Analyzing
Analyzing with a plan with solving complexities of the project to make sure every problem is solved step by step and every attribute of the application is clear and technically possible to be executed.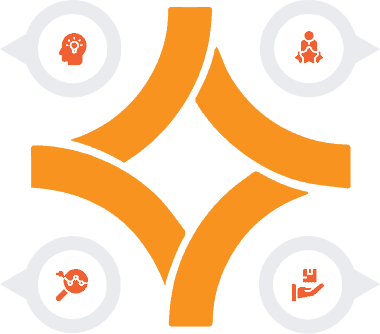 Built by the Best
Our Mobile Game Development Company is equipped with industry game engineers who are always ready to build world-class gaming products that not only match the unique requirements of most of the customers but the project is also delivered within the given time period.
Delivering the Masterpiece
We make sure it has gone through quality assurance and testing before the launch and we are always there if you need any maintenance, support, or upgrade.
Why hire Android Application
Development Agency?
You will be handed the keys to building a truly powerful experience with the android. Our android app developers will help you in harnessing the platform's unique set of attributes that will not only make it stand out from your competitors but will be an evolving and progressive system that provides immense scope for ensuring incredible experiences.
Do you want an Android App that can
automate your work and business at the
same time?
How Much Does Android App Development Cost?
Android is known for its acceptability and cost flexibility. A basic android application will cost around $25,000 to $5000 which will have basic functionalities and features with a good android app developers team. The more complex the android application becomes, the greater it will cost. Android app development cost really depends on the company and its expertise. New companies with novice android application developers might charge you less while industry leader companies might charge a little higher for their dedicated and professional work. Since a lot of companies are now involved in android application development, it's not only hard to standardize but it's also hard to choose the right company to develop your android application.

If you're curious in nature and have ideas, but feel reluctant to discuss them. We are here to hear your ideas and quote you with the best market-competitive app development cost to fulfill your idea into a new reality.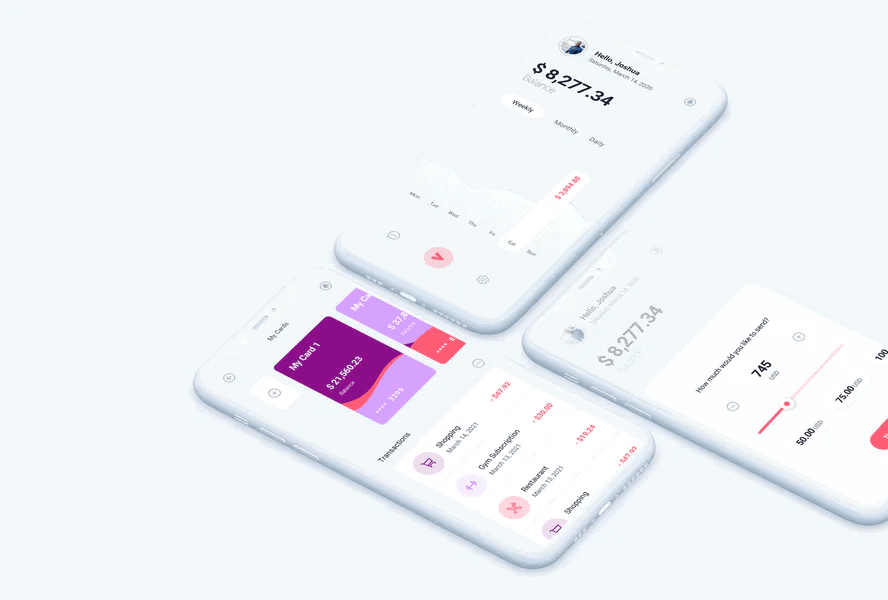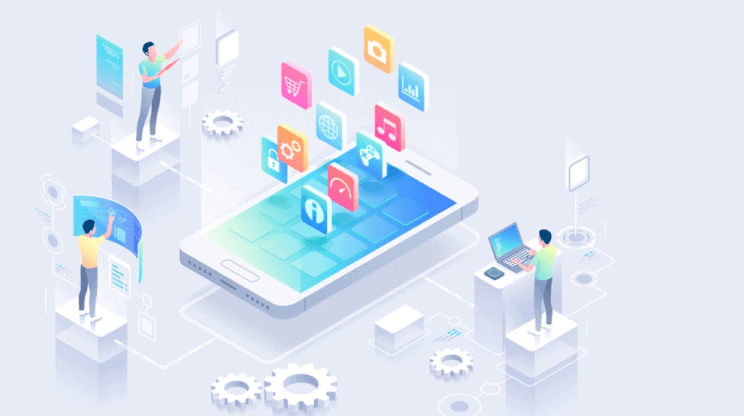 Android App Maintenance & Support
Our android application development agency believes in providing efficient and result-driven support and maintenance solutions even after the completion of the project and provides expert solutions.

Most of the masterpiece Android Applications require complex code and User interface that makes it stand out from its competitors but depending on the number of users and new feature update, the application can go through some performance issues. Our android app developers can help your application to retain speed and be market competitive to achieve consistent app performance and keep the daily engaging audience of the android application.

We offer.
Performance Upgrades
Bug Detection and Solution
Server-Side Support
Upgrading the software.
See what our Clients are saying
We believe you hear out feedback from our
recent clients.
Paul Hurst
Octal Digital is one of the best agencies out there. My project was delivered even before the committed date.
Brooke Stevens
It was an amazing experience working with Octal Digital. I am very happy with the outcome of my new website and the mobile app.
Matt Stewart
Octal Digital provided me with excellent support during the project. I am now working on several other jobs with them. Highly Recommended!
Jason Galvis
Octal Digital truly went above and beyond for us and we're really happy with their services.
Frequently Asked Questions